About US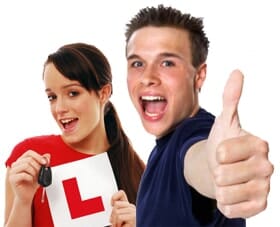 10 Reasons To Choose our West London Driving School
You will be taught by a fully qualified, DVSA approved driving instructor who is experienced, and who has an excellent knowledge of local roads and the local test routes used by the test centres.

You can choose from manual or automatic cars for driving lessons in West London.

You will receive a dedicated, personal tuition service based on your current motoring skills and as you progress your learning speed.

All driving lessons are conducted on a one-to-one basis, just one pupil and instructor in the car at any time.

Your instructor will teach you in a patient, friendly yet professional manner, in a clean and modern dual controlled car.

The prices you pay will be highly competitive for your local areas and you will receive discounts for block bookings or if you are a student.

You will be picked you up before the lesson starts then dropped off you once it has finished. You will always receive a full 1 hour lesson. (please note: there are always times when due to unforeseen circumstances and major traffic disruption we may be late)

If you work in the local area we can pick you up from work location to start your driving lesson and design the driving route to finish up at your home address.

Nervous and or mature drivers are always made welcome. We have some very practical helpful tips and advice that can help with nerves whilst driving or conducting your driving test.

For qualified, overseas and new drivers looking to further their skills I offer motorway, Pass Plus and refresher driving lessons if you have not driven for a while or are new to west London or the UK.
Just a few more reasons
DVSA Approved Instructor in London
Automatic Driving Lessons
Manual Cars Also Available
Affordable Lesson Prices in London
Block Booking Discounts
Student Discounts Available
Friendly and Patient Tuition
Advanced Driving Lessons in London
Motorway Training For New Drivers
Refresher Courses and Lessons in London
Door to Door Pick Up and Drop Off Service
We are a driving school that covers the whole of west London areas and we offers quality driving lessons at affordable prices in those local areas. Please browse the driving school's website to see what offers we have for both new learners and qualified experienced drivers looking to further their motoring skills.
Driving Courses in West London
Advanced

Advanced Driving Courses in West London for professional drivers that are required to drive as part of their work so for example a courier or taxi driver.
Beginner

Beginner Driving Courses in West London for complete novices that have never driven before and will require many lessons short lessons over a period of time.
Intensive

Intensive Driving Courses in West London for those drivers wanting to pass their driving test quickly. Take many lessons over a short period of time and pass in under two weeks.
Motorway

Motorway Driving Courses in West London for new drivers who require additional lessons to help them with driving on motorways and carriage ways at high speed.
Pass Plus


Pass Plus Courses in West London is an additional course that is usually taken after passing your driving test. This will help with confidence and also will help you get cheaper car insurance.
Refresher

Refresher Driving Courses in West London for people who have not driven for a while, overseas drivers needing to gain experience on UK roads and divers who perhaps have not driven in busy London before which can be quite daunting.
Please note we are able to provide these courses in both manual and automatic vehicles in West London.
If you have any questions or wish to book a driving lesson please get in touch on Mobile: 07941 052030
OTHER AREAS WE COVER IN LONDON
DRIVING LESSONS IN WEST LONDON
West London Driving School provides driving instructors and lessons in London and London in the Royal Borough of London and London including South and
Chiswick
DRIVING SCHOOLS IN WEST LONDON
We also Provide quality driving courses in Kingston in the Royal Borough of Kingston upon Thames and the nearby areas of Claygate, Norbiton, Surbiton and
Kingston
DRIVING TESTS IN WEST LONDON
Short notice and last minute driving tests at local test centres in Croydon, Iselworth, Mitcham, Sutton, Tolworth including the driving test centre in
Hammersmith